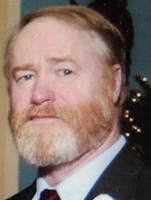 Wade Richard Utter
Wade R. Utter Afton, NY
Wade R. Utter, 73, passed away on November 14, 2019 at Mercy House in Endicott, NY. He was born on May 5, 1946 in Delhi, NY son of Richard and Arlene (Eckert) Utter of Delancy, NY. He grew up in Walton and graduated from Walton High School in 1964. He went on to Delhi Technical College studying design estimating, graduating in 1966.
On July 2, 1966, he was married to Sharon Ann Moneta of Walton.
Wade worked as project estimator for Garbade Construction Company in Vestal for many years, and retired from Bovis Lend Lease of Ithaca. He was a longtime director of Afton Area Tween League for baseball, and also coached. He was an avid NY Yankees and NY Giants fan.
He is survived by: his wife of 53 years, Sharon Utter of Afton; 4 sons: Brian Utter of Texas, Todd Utter of Chapel Hill, NC, Chad Utter of Millbrook AL and Derek Utter and his wife Stephanie of Florence, SC; 10 grandchildren; and his brother-in-law, Michael Moneta of Charlotte, NC.
He was predeceased by his parents; his son, Alan Richard Utter; and his sister, Karen (Utter) Davis.
Graveside services will be held in the spring in Glenwood Cemetery, Afton, NY. In lieu of flowers, please consider memorial donations to the Alan Utter Memorial Student Activity Scholarship Award, PO Box 5, Afton, NY 13730, or to Mercy House of the Southern Tier, 212 N. McKinley Ave. Endicott, NY 13760. Share condolences and memories with the family online at www.landersfh.com.
Arrangements are under the direction of C.H. Landers Funeral Chapel, Sidney.