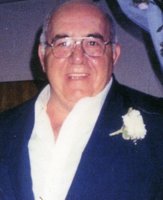 Douglas R. Stanton Sr.
Douglas R. Stanton Sr.
Mt. Upton, NY

Douglas R. Stanton Sr. passed away at Wilson Memorial Hospital on October 29, 2019. Douglas was born on September 3, 1942 in Deposit, NY, son of Arthemus and Anna Stanton whom preceded him.
Also preceding him was his daughter, Pearl Anna Davis.
Douglas married Judith Macumber May 12th, 1962. He liked golfing, horseshoes, fishing and hunting, and the past few years doing puzzles. Even with all the medical problems and operations he was strong and joking right up to the end. He had a special place he went hunting with his son Richard.
Douglas is survived by 5 of his 6 children: Sheila Beblavy, Connie Stanton, Richard Stanton (Judy), Marcia Barnhart (James Jr.) and Douglas Perez (Iris). Also sisters Sandra Vinal and Beverly Book (Kenneth) preceded him Larry Stanton, David Stanton, Johann Prentice and Bonnie Altieri. Also many that are like our children. Also are many grandchildren, great-grandchildren and nieces and nephews.
There will be a celebration of Life at the VFW in Sidney, NY on Saturday, November 2, 2019 from 1:00-4:00pm. In lieu of flowers, consider donations to the American Heart Association.