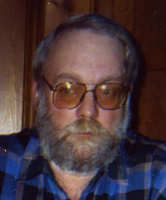 Robert K. Teale
Robert K. Teale, 66 of Sidney passed away unexpectedly at home on January 21st, 2019. He was born on November 25th, 1952 in Deposit, NY son of the late Harold and Betty (Decker) Teale.
He is survived by his sister-in-law Regina (Bargher) Teale; nephews Jason and Michelle Teale and Adam Teale of Sidney; great-nephews Cooper and Cameron Teale; Step-great nieces Makayla and Kyleigh Phillips; uncles and aunts: Dewey and Dawn Decker of Windsor, Jack and Bo Decker of Kentucky, Florence Connors of Bainbridge, Bernice Hartz of Deposit, Joann and Bob Neer of Deposit. He is also survived by several cousins.
Robert was also predeceased by his brother Douglas Teale.
There will be no calling hours. Graveside service will be held later in the spring.
Share condolences and memories with the family online at www.landersfh.com.
Arrangements are under the direction of C.H. Landers Funeral Chapel, Sidney.