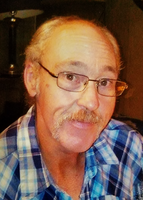 Lloyd R. Washburn
Bainbridge- Lloyd Washburn, Jr., 55, of Bainbridge, passed away unexpectedly on Friday, December 28, 2018 at Wilson Regional Medical Center in Johnson City, NY.
He was born on March 27, 1963 to Lloyd Washburn, Sr. and Martha Washburn in Bainbridge, NY.
He is survived by his loving wife, Jodie Washburn; his two brothers, David Washburn and Ralph Gray; stepchildren: Violet & Eric Baxter, Arnie & Cheryl Roe, Mike Wright, Josh Gray and Lisa Gray (Schofield); 7 grandchildren: Hunter Harrington, Hayden Baxter, Destiny Roe, Dakota Baxter, Brandy, Jenny and David Schofield.
Services will be held at the American Legion Post183, 22 Union Street, Sidney, NY 13838 on Saturday, January 12th from 1:00 to 4:00pm to celebrate the of life of Lloyd Washburn, Jr.