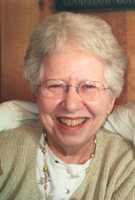 Janice M. Nellis
Janice M. Nellis
SIDNEY—Janice M. Nellis, 82, passed away on Friday, December 28, 2018 at the Norwich Rehabilitation & Nursing Center. Janice was born on May 19, 1936 in Bainbridge, NY, daughter of the late Fenton H. and Elma (Cary) McPherson.
She graduated from Bainbridge High School with the Class of 1953. On July 24, 1960, she was married to Socrates Nellis in Bainbridge. They shared nearly 52 years of marriage before he predeceased her on June 2, 2012. Together, Janice and Soc enjoyed traveling and country and bluegrass music. Janice also liked sewing and crafts. She had a great sense of humor and loved animals.
Janice is survived by: sister, Barbara Humphrey of Afton; brothers and sisters-in-law: Nelson and Michelle MacPherson of Sidney and Richard and Mia MacPherson of Bainbridge; nieces and nephews: Connie and Dan Moore, Mike and Serena Humphrey, Laurie Humphrey and Jeanne, Patricia and Richard Howe, Barry and Carrie-Ann MacPherson, Brent and Stephanie MacPherson, Greg and Sabrina MacPherson, Ricky MacPherson, Jason MacPherson, Pam, Debbie, Susie and Roderick McPherson, and Kathy, Ron, Kenneth and David McPherson; as well as many grandnieces and nephews.
In addition to her parents and beloved husband, Janice was predeceased by two brothers, Charles and Fenton McPherson, and her brother-in-law, Floyd Humphrey.
Graveside services will be held at 11:00am on Saturday, January 12, 2019 in Greenlawn Cemetery, Bainbridge. In lieu of flowers, memorial donations may be directed to the Delaware Valley Humane Society, 101 E. Main St. Sidney, NY 13838. Share condolences with the family online at www.landersfh.com.
Arrangements are under the direction of C.H. Landers Funeral Chapel, Sidney.