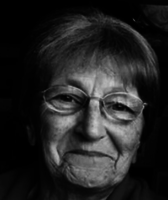 Carol L. Cornell
Carol L. Cornell
BAINBRIDGE—Carol L. Cornell, 77, of Bainbridge, passed away unexpectedly on Wednesday, December 19, 2018 at Wilson Regional Medical Center in Johnson City, New York.
She was born on June 3, 1941 to the late Edward and Clara (Andrews) Sparks in Binghamton.
She is survived by her loving husband Ralph Cornell, Jr. of nearly 61 years; son and daughter-in-law, Jeffrey and Terri Cornell; her son, Ralph Cornell III; her son and daughter-in-law, William and Valarie Cornell; her daughter, Anette and Joe Vandermark; her daughter-in-law, Patty Cornell and son-in-law, David Hotchkiss; 14 grandchildren, 15 great-grandchildren; and her sister, Christine Fuller.
She was predeceased by her parents, Edward and Clara Sparks, her son, Orlando "Nick" Cornell, her daughter, Susan Hotchkiss; brother, Edward Sparks and sister, Barbara Marsh.
Services will be private and at the convenience of the family. Share condolences with the family online at www.landersfh.com.
Arrangements are under the direction of C.H. Landers Funeral Chapel, Sidney.