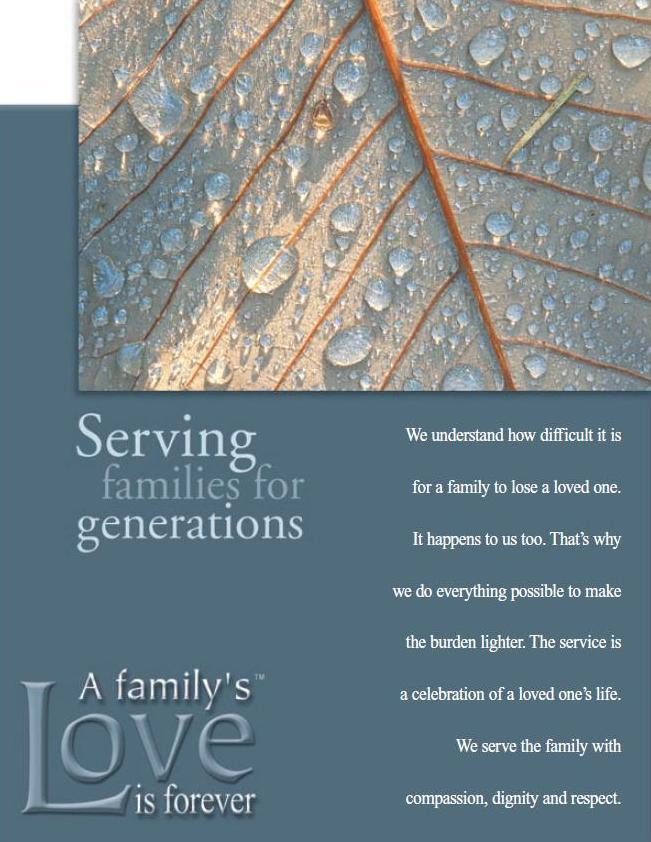 The firm's origins date back to the early 1890s and it's documented history can be traced back to 1914, when the firm was purchased by Robert E. Carr and James Hare.
In 1927, after the death of Robert Carr, James and Bernice Hare purchased his share of the business, and in 1939, E. Robert Carr and Charles Landers began their careers at the funeral home, which they went on to purchase in 1940.
Soon after, the firm's name was changed to Carr and Landers. In 1949, Charles Landers became the sole owner of the funeral chapel, changing the firm's name to C.H. Landers, Inc. in 1950.
In January 1972, the funeral home was purchased by James A. Barnhart, who retained ownership for over 42 years.

On March 31, 2015, the legacy of Sidney locals serving the Sidney community continued when Jim retired and sold the business to his longtime employee, Jeffrey Bagley.

In 2011, the funeral chapel was honored to be named the Sidney Chamber of Commerce Business of the Years, of which the company is very proud.